Used Car Prices See Record Growth as Demand Takes Over Supply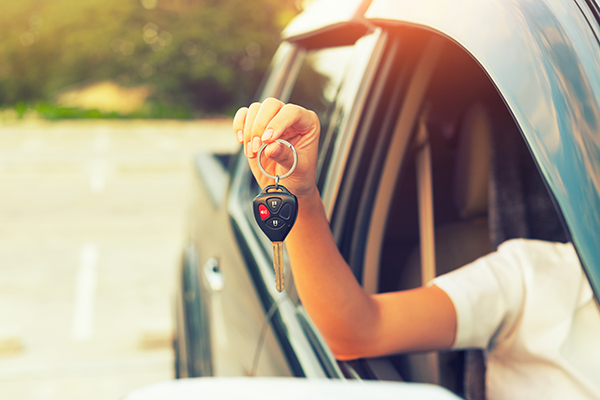 September saw the largest ever monthly increase in used car sales, growing by 7.6%. The increase marks the sixth month in a row that used car prices have continued to go up.
Let's take a look at why NOW is the time to be selling a used vehicle.
Lockdown has driven many to re-consider their transport options. With public transport carrying its possible dangers, people are looking to avoid it and turning to buy a car instead. Auto Trader saw a 27.5% year-on-year increase in visits in September to 63.3 million with no signs of slowing down.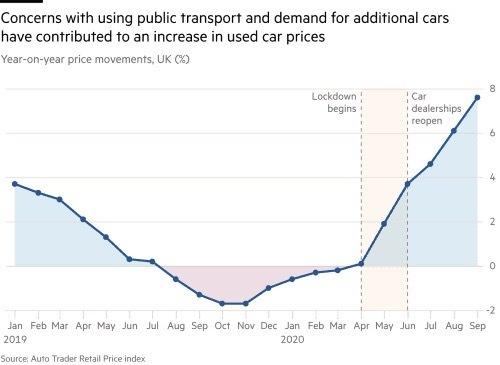 Richard Walker, Auto Trader Director of Data and Insight said:
"Not only is demand continuing to surge among key segments, but we're also seeing new pockets of opportunity".
As demand rises so too does the purchasing price of vehicles. Average prices in August 2020 saw an increase of £2000 per vehicle compared to August 2019. Consumers are not only looking to avoid public transport but to purchase more exciting cars. If less time is being spent on public transport, why not seak out the more entertaining model?
SUVs continue to experience the highest level of growth seeing a YoY increase of 27.7%. Hatchbacks come in second place with MPVs a close third place, up 12.2% and 10.6% respectively.
Older Used car stock continues to show strong demand. In September, every age of vehicle, from 1year+ saw a record growth in average prices. Cars of 10-15 years old saw the highest demand increasing 13.3% YoY against a 15.7% fall in supply. It appears buyers are looking past the brand new models and instead focusing on used vehicles.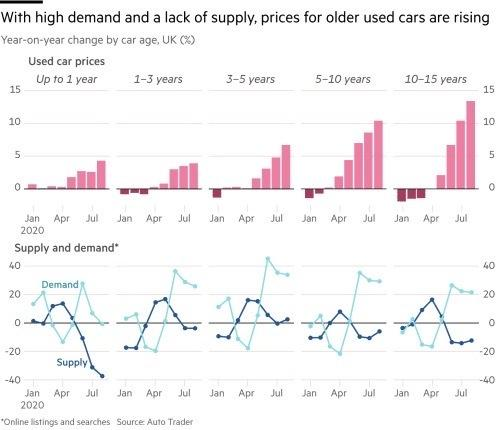 With prices at their highest and demand showing no signs of slowing down, now is the time to sell a used car. Cash For Cars is uniquely placed to streamline the process for you. Sell your vehicle in 4 fast, safe and easy steps.