The Pros and Cons of Electric Vehicles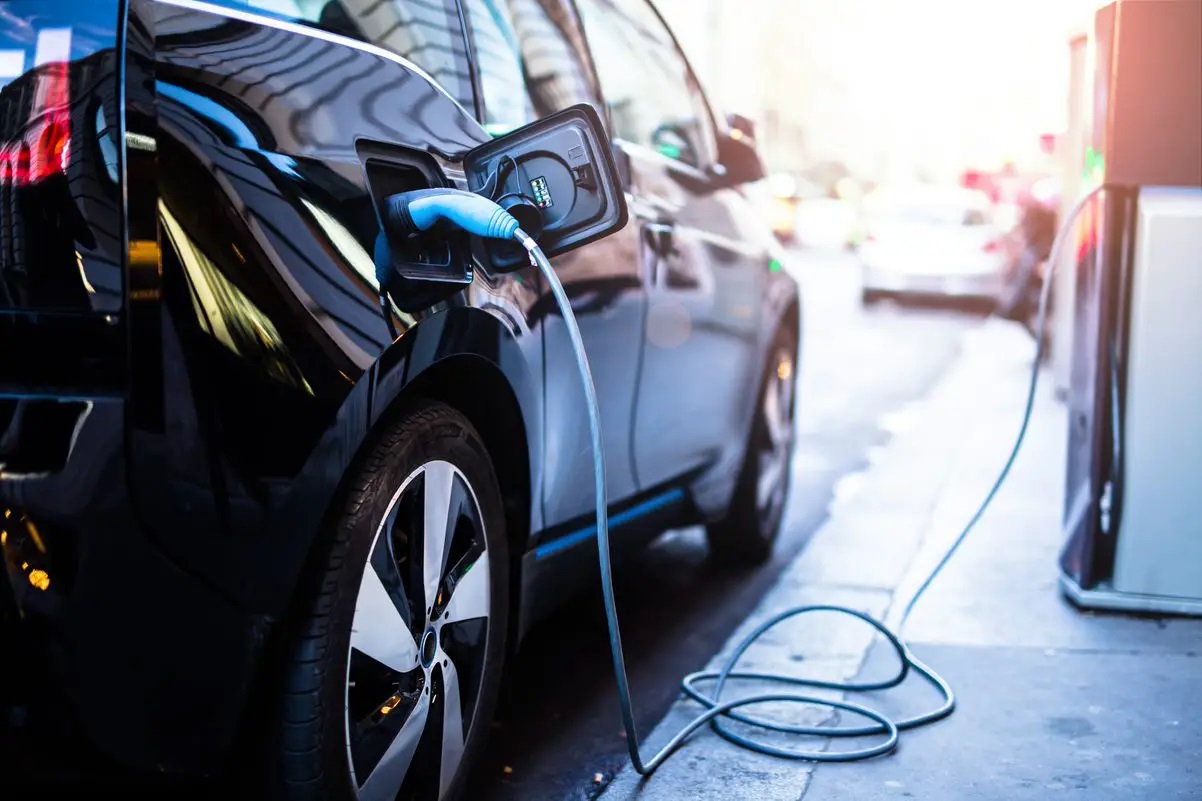 The UK looks set to be heading towards an electric vehicle (EV) uprising. Electricity has picked up momentum as a source of power for vehicles. Its ability to reduce harmful emissions whilst still delivering all-round performance and capabilities make EVs appealing for both manufacturers and buyers.
EVs have come on leaps and bounds in terms of battery range, price, and an extending charging network. And yet there are still plenty of downsides to running an EV. We take a look at the pros and cons so that you can weigh up whether this is the right vehicle for you.
What are the Pros of an Electric Vehicle?
Zero emissions. In driving an EV you are covering miles and miles of road whilst emitting zero emissions. The vehicle battery powers the electric motor and electrics with no waste material. The only time an EV will pollute is when the vehicle is on charge. If however, you can trace your power source back to a renewable source – say solar panels or wind farms – then your contribution to lower harmful emissions in the environment could actually be lower.
Buying incentive. Whilst EVs are relatively expensive in comparison to petrol and diesel cars, the incentives on offer can make them an attractive buy. The PICG (Plug-In Car Grant) sits amongst the most attractive at £3000 for pure electric vehicles with a list price of under £50,000. Electric scooters and motorcycles also qualify with a £1500 discount. Electric vans qualify for an £8000 discount from their list price. There is also the added incentive of zero finance, offered by car makers more often than not. There is also an added grant in the form of help with the cost of fitting a charging point to your home.
Low running costs. Once you've made the purchase, the day to day running costs are significantly lower than petrol or diesel cars. Most owners will charge their vehicles overnight when electricity is at a lower unit rate. Charging an EV at home is estimated to come in at just a few £'s subject to when you charge it. This is significantly cheaper than filling up with petrol or diesel.
Tax benefits. An EV bought as a private vehicle will qualify for free road tax when the vehicle costs less than £40,000. 2020 also produced a surprise benefit for business owners of EVs with an exemption of Benefit in Kind (BIV) company car tax on pure EVs. In comparison, diesel cars that emit 100g/km of CO2 will carry a BIK tax rate of 27% and petrol vehicles 23%.
Comfort. If you are looking for a close to silent journey then the slight whirring noise of an electric motor will be music to your ears. Internally, more often than not, because the battery is often mounted low in EVs, the passenger compartment offers more space.
What are the Cons of an Electric Vehicle?
Charging points. To charge an EV it needs to be parked close to an electricity supply. Many drivers won't have off-street parking, especially in built-up areas and many domestic garages aren't used to park cars and are instead full of bikes, tools, and additional storage. Add to this the fact that 40% of people live in rented accommodation and 20% in flats, it makes fitting a charging point somewhat tricky. Carmakers are working to overcome this problem with dealerships offering on-site fast-charging. However, this only appeals if you happen to be near a dealership. Charging schemes are an alternative option such as Pod Point or Ecotricity. Pay a monthly fee and you'll have access to charging points and parking bays dedicated to EVs.
Charging time. EVs require a change of mindset. You cannot simply arrive at a charging point, plug it in and drive off 10 minutes later as you would when filling up a petrol or diesel car. Forward planning needs to feature heavily as an EV owner.
Battery range. With a range of approximately 150-200 miles, owning an EV will carry the anxiety of whether you can reach your destination before running out or having to charge your vehicle. On average, journeys in the UK are between 10-15 miles so range shouldn't be an issue. Carmakers are also looking to extend the range of future EVs to up to 300 miles, making that extra-long journey more than possible.
Purchase price. EVs are currently sitting in the heavier price range with a premium of approximately £10,000 over a petrol or diesel car. Grants can skim off some of the price but they're still pricey. As an EV owner, you will also experience possible greater depreciation on the vehicle if you go to sell.
Driving fun. EV cars are not for road users who like an exhilarating drive on the open roads. The heavy battery prevents this and you'll hear no roar of the engine as you accelerate. There is also no gearbox to rev up through so if it is the thrills of noise, revving, and accelerating you're looking for then EVs are not for you.
Convert your old car for cash
If you are looking to switch to electric, then you can convert your old car for cash with Cash For Cars, to help pay for your new EV.
We offer a simple and easy service to sell your car online without the hassle and stress. No matter what condition your car is in, we can offer you a quote. Once you accept the offer we can arrange to pick up your old vehicle free of charge and transfer you the money to your account the same day.
Or if you already have an electric car and are looking to get a new one, we can give you a quote for you old electric car!