How to Avoid Scams When Buying Cars Online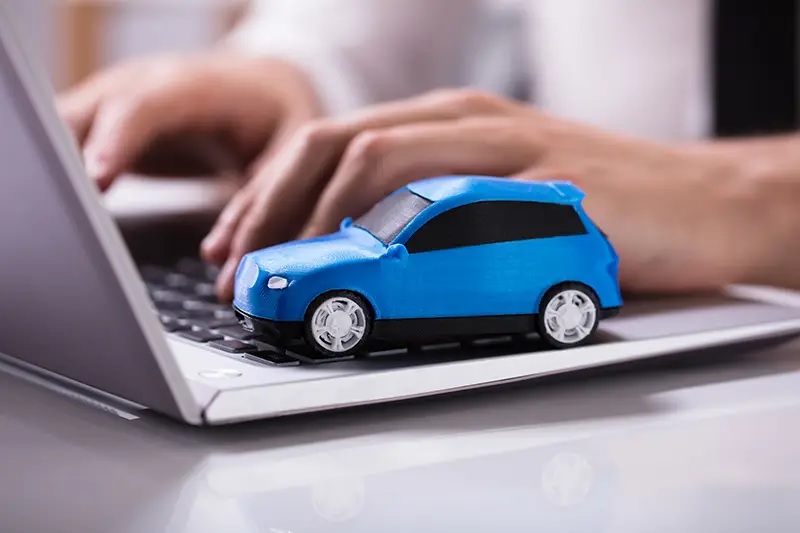 Purchasing a car online can be an easy and convenient option. The rise in popularity of the internet and social media makes online an appealing buying tool but, also an appealing hunting ground for scammers. Online purchasing carries risks and you need to be alert to the potential scams to avoid falling victim to fraud. How do you avoid car sales scams? Can online scams be prevented?
Here are our tips on how to protect yourself when buying a car online and potential scams to look out for.
Dirty Oil
A popular trick by car criminals is to trick the seller into knocking money off on the pretence that the engine is faulty. You advertise your car online. Then more than one 'buyer' will turn up and whilst one distracts the seller, the other will pour oil into the coolant reservoir. The effect? Smoke will billow from the engine once you're on a test drive. Be mindful if more than one person turns up to view the car and always stay within eyesight of the engine.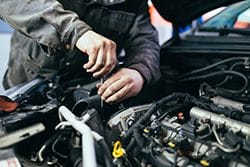 DVLA Scam
Fraud emails are increasingly common and often increasingly hard to 'de-code' as fake. A recent scam has seen emails from the GOV.uk or DVLA domain sent offering refunds on car tax if a link is clicked. The link will request personal details such as address and banking details. If enough information is filled in the criminals can then extort money or use details for identity theft. Money extortion is almost impossible to track as the criminals will more often than not 'disappear' straight after the transaction.
Renew your license physically by going to the Post Office if you're concerned about fraud emails. Be cautious of any websites requesting personal details that are 'over and above' normal declarations such as mother's maiden name and length of time at an address. Never enter your bank details through a link you weren't suspecting.
Clocked Cars
Car-clocking has been around for years and is possibly one of the first car scams around. Online sales make it increasingly difficult to be able to identify this. The number of cars with mileage discrepancies is on the rise. The process involves the reduction of the car's mileage manually to increase the sale price. Spotting this when viewing a car in person is hard. Spotting this when buying online is virtually impossible.
Check the vehicle's history which will offer you an annual mileage record. Cars with full-service history will have their service book stamped with the mileages.
Vehicle Payment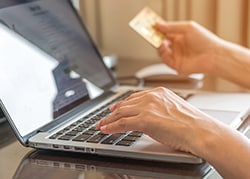 It's all too easy to get out the credit card, tap in details, and think you're paying for a vehicle online. Many criminals will ask for money up front to take the vehicle 'off the market'. The "I have a buyer waiting" scam is a familiar phrase from criminals. Request to meet the seller first. If they're a legitimate seller they won't hesitate in agreeing to this.
Virtual Vehicle Scam
The virtual vehicle scam is one of the more popular routes for car scams. Simply, the vehicle does not exist for sale and the ad is a cloned ad from another site. Criminals will duplicate an ad, place it on popular trade sites to extract money from a buyer. The price tag will be reduced marginally to make the vehicle an attractive buy. The vehicle carries all the checks, photos, and HPI check you'd expect from a legitimate seller – purely because the advert is legitimate – it's just cloned.
How do you spot the scam? Keep an eye on contact details. The seller may ask you to contact them via email, rather than the advertising site's methods. The number given by the 'car dealer' will most likely go straight to voicemail. Always be mindful of the reason for sale and never transfer money without viewing the car in person first.
Cloned Cars
TModern cars are more resilient to identity changes and yet criminals are finding other methods to disguise a car's identity. Cloning is one of the most popular methods. Cloning involves taking a 'healthy' vehicle's identity and, applying it to another vehicle which has usually been stolen. The criminal will swap number plates, registration document and even the VIN (vehicle identification number) to convince a buyer that the vehicle is genuine. Often the vehicle will still have outstanding finance on it or large fines.
Unfortunately, the consequences of buying a cloned vehicle are you will lose not only your money but, the vehicle itself which will be seized by the police. Claiming insurance money back will be a long and more often than not, unsuccessful task.
Carry out a data history check to make sure the vehicle details are correct. Colour, engine size, and date of first registration are important. The vehicle should be based at the address listed on the V5. Ask for ID to match the address including photo ID and utility bills.
Buying a Car with Outstanding Finance
This is often a hard one to spot unless you carry out in-depth vehicle history checks. The seller will present to you all the correct documents to prove ownership of the car. You will be invited in most cases to view the car. However, if they've bought the vehicle on finance it is not legally theirs to sell and with outstanding finance, the vehicle will be repossessed.
Purchasing a car online is becoming increasingly popular, saving the buyer time, and is seen as a hassle-free method. There are plenty of scams to avoid which we've outlined. Follow a few simple steps when purchasing a vehicle online and it should all go to plan.
View the car in person
Check all documents
Ask questions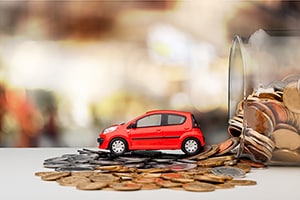 If you're concerned about your vehicle getting into the wrong hands if you're looking to sell it yourself then consider Cash For Cars. Our approach is easy. Receive a trustworthy quote online within seconds. We collect the car.