How Much Can I Sell My Car For?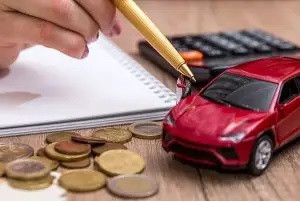 The decision has been reached after much debate, you're selling your car. What's the first question that always springs to mind? The money of course. How much can I sell my car for?
Let's take a look at some common questions that pop up and how to sell your car for maximum value.
How do I increase the value of my car before selling it?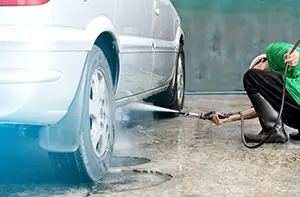 There are some quick and easy steps you can take to increase the value of your car before you sell it. Similar to selling a house, it pays to spruce up and prepares your car for selling.
Service – book the car in for a service
Paperwork – make sure this is all in order
Repair work – have any minor bumps and dents repaired
Clean – get it professionally cleaned
Upgrade – if you need to make additions to your interior or exterior don't cut corners
When Should I sell my car?
Does the timing of selling your car affect its price? Yes absolutely, timing is important. Here are a few factors to consider.
Part-exchange – if you're choosing this route, go for a slower month for the dealership – January, March, August, and December.
Convertible – much more desirable in the warmer months.
Four-wheel-drive – much more desirable in the winter months.
Younger cars – a car under 5 years with lower mileage will attract a higher price.
How can I sell my car?
There are several ways you can seek out a valuation for your car.
Privately – more often than not, this will get you the greatest price. The downside? It's time-consuming. You need to post ads, on sites such as Gumtree, PistonHeads, and AutoTrader. You'll also need to reply to emails and calls, arrange and be present at viewings, and then arrange a safe way for payment.
Second-hand car dealer – you can do this as part-exchange or simply sell it if you've found another car elsewhere or are simply off-loading an excess vehicle. Part-exchange carries the benefits of avoiding the effort and expense of advertising it yourself but you are likely to see a lower return than through a private sale.
Online car-buying sites – there's a huge number of online car buying sites that can take your car off your hands quickly and easily. You simply enter your details into an online form. However, sellers are often unaware that the price can be considerably lower than the initial online quote as an inspection is required. If faults are found, the buying site will offer an often much lower figure and you may be obliged to pay an administration fee.
At auction – selling a car at an auction can be a quick and easy process however, what it sells for – if it sells at all – can be a risk. The car may not meet the reserve price and worst case, you may end up taking the vehicle home.
How can I sell my car fast at a guaranteed price?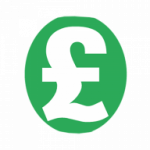 At Cash For Cars we can make you an offer, take your car off your hands and, pay you in a short space of time. We remove the hassle of selling a car. You simply hand over the vehicle, we hand over the money and you move onto your next purchase.
It's quick and simple!
Simply:-
Enter your vehicle registration number, mileage, and postcode online to receive a quote
Accept the offer if you're happy with it and we'll call you to talk you through the next steps.
We collect your vehicle for free and on collection send your money straight to your bank account.
Give it a try and see how quick and easy it is to sell your car for a reasonable price.