How Important is a Car Service History When Buying a Car?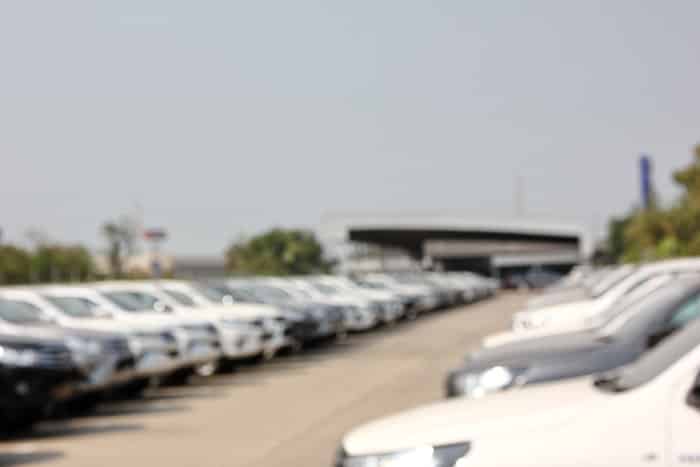 Is a service history really important for used cars?
In short, yes! Here's why it is.
Used cars offer a great alternative to purchasing a new one. There is plenty of choice and they are of great value. With a used car, comes with it a history of owners, repairs and mileage. This is a history that you want to know. Without knowledge of a vehicle's past, you may be presented with unwanted issues in its future.
There are a number of questions that surface around a vehicle's service history. Does it matter if a car is serviced by a specialist rather than the franchise dealer? Should you knock money off a car you want that has service history missing? Let's take a look at some of the common questions.
What does a service history tell you?
A car's service history will be (should be) detailed in a book that accompanies any vehicle. Each time a car is serviced, the servicer should mark this in the book with a stamp to confirm the service has been carried out. Where repair has been necessary, this will be marked in the book too alongside the car's mileage.
A full service history (FSH) comes with some vehicles, not all, which provides a more in depth summary of a car's service and any works carried out.
Why is a service history important when buying a car?
There's no denying that buyers will always prefer a car with a service history over one without. All buyers want peace of mind and as much knowledge as possible of a vehicle. Without a history, it's still possible to buy a used car but you would need to delve into the general condition of the vehicle in greater depth. A service history is just one consideration when purchasing a used car and its recommended thorough checks are carried out regardless of the history.
There are 3 main reasons behind the importance of a service history for a used car.
You can see that the car has been looked after. A service will try and stop issues before they actually happen. The service's aim is to keep the car healthy and in top shape. If you don't know a car's history, you are in the dark about any potential problems which could cost an arm and a leg in the future.
You can see that your seller is reputable. In keeping a vehicle healthy and on top of its service schedule, you'll know that you are dealing with a reputable buyer who cares for their vehicle and acknowledges the importance of keeping records up to date. The sale is transparent rather than parts of the process being in the dark.
You are increasing the value of the car by maintaining its records. In keeping a service history record, you are not giving buyers any excuse to reduce the price of the vehicle should you decide to sell it on in the future.
Is there a difference between servicing a car through a franchised dealer or an independent specialist?
The arguments here can go both ways. Many would argue that specific vehicle specialists are staffed by mechanics trained to that specific vehicle. Their parts are factory-sourced genuine parts and therefore cheaper and, their belief is that the vehicle would be worth more at resale than a car independently serviced.
This view isn't held by all. Many would maintain that as long as a car has been serviced according to the manufacturer's schedule, there should be no difference in value. A missing history has a far greater impact on a car's value than the location of a service history.
Can I replace a service history if I don't have it?
The benefits of modern technology mean that most records are now kept on computers. You can get a duplicate car service history book from a franchise dealer and then re-visit the specialists you have used for servicing your vehicle and ask them to update the service records. As long as it's been maintained by an official outlet, it is possible to re-trace the vehicle's steps.
How Cash For Cars can help you?
Buying a new car and need to sell your old one? Let Cash For Cars take the hassle out of selling your car. It's simple! All you have to do is fill in our online form to get your free instant quote. If you accept, we can even come and collect your car for free!