All You Need to Know About Low Emission Zones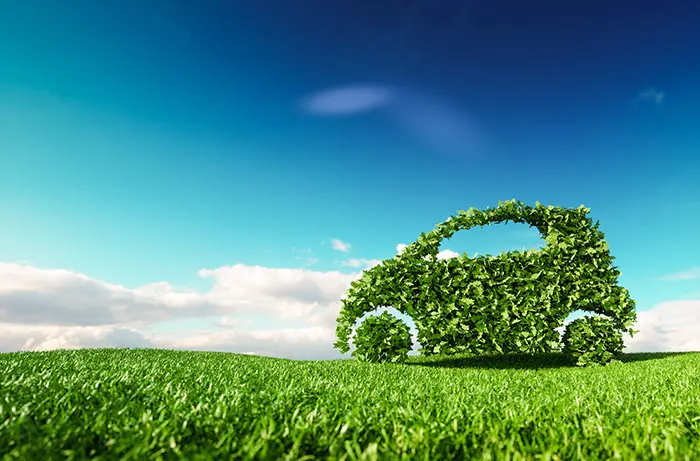 What are low emission zones?
Low Emission Zones (LEZs) are areas where the most polluting vehicles are regulated. Such areas are usually found within towns and cities with a higher density of vehicles. Typically restrictions will apply to older, more polluting vehicles.
The scheme is being widely adopted by cities and local Government in order to meet EU Air Quality Standards and reduce exposure to air pollution. In the UK, the London LEz is the nation's largest. Whilst all vehicles are allowed to enter LEZs, daily charges apply to higher-emission vehicles.
What are the European emission standards?
European emission standards indicate the acceptable level of pollution emitted by the exhaust of a vehicle. The aim is to reduce the level of harmful emissions.
Where can I find my vehicle's European emission standard?
Your vehicle's log book should contain the relevant info. If you cannot locate the information, the manufacturer will be able to tell you.
Do I have to Pay to drive in a low emission zone?
There are 2 types of low emission zones and which one you drive in affects whether you pay or not.
Non-charging low emission zones: measures are taken to re-direct polluting vehicles to reduce vehicle emissions rather than charging vehicles.
Charging emission zones: London became the first Ultra Low Emission Zone (ULEZ) to charge vehicles on entry.
Where are the low emission zones?
There are Low Emission Zones in:
London
Brighton
Norwich
Nottingham
Oxford
Glasgow
Leeds
Birmingham
London's LEZ charges members of the public to enter. In other cities, the zones only affect local buses. It's expected as pollution levels increase, that further cities will put LEZs in place and existing ones will incorporate a wider range of vehicles including cars.
Air quality plan's highlight the danger of nitrogen oxide (NO2) concentrations and their link to cancer. Local authorities have the power to put in place schemes such as LEZs which specifically target reducing levels of NO2.
The London Low Emission Zone
Bought to London in 2008, the London LEZ covers the majority of Greater London stretching as far as the M1 and M4 motorways. The zone works on Automatic Number Plate Recognition (ANPR) cameras and signs are clearly marked within the zone to warn drivers when they are entering the zone. Within the London LEZ is London's ultra low emission zone (ULEZ).
What is the London Ultra Low Emission Zone?
The ULEZ operates within central London and covers from the City to Westminster. The ULEZ will be expanded further from October 2021 to cover a single zone from the North to the South Circular Road.
Charges within the ULEZ are stricter and cover the following vehicles:
Diesel cars and vans not meeting Euro 6 Standards
Petrol cars and vans not meeting Euro 4 Standards
Motorbikes not meeting Euro 3 Standards
Vehicles are charged £12.50 a day if they are not compliant as well as the £11.50 congestion charge. You can check whether your vehicle meets Euro Standards here.
Can I Drive in the Low Emission Zone?
Currently, whether you can drive in a LEZ depends on what type of vehicle you're driving. There are four classes, each with a different limitation.
Class A – buses, coaches, taxis and private hire vehicles (PHVs).
Class B – all in Class A and heavy goods vehicles (HGVs).
Class C – all in Class A and B and light goods vehicles (LGVs).
Class D – all classes and cars.
The Transport for London guide is a useful tool to check your registration should you be unsure if your vehicle qualifies.
The London LEZ operates independently of the London Congestion Charge so drivers of vehicles impacted by the London LEz charge will also need to pay the London Congestion Charge.
How much will I pay to drive in a LEZ?
Charges will vary subject to the vehicle you drive and the authority you are driving in. Charges can be checked here.
Are there any vehicle exemptions from LEZ?
There are some circumstances that can make you exempt from LEZ charges:
You have a disabled passenger tax class vehicle
You have a military or historic vehicle
Your vehicle is classed as ultra low emission
Your vehicle is retrofitted with Clean Vehicle Retrofit Accreditation Scheme (CVRAS) technology
The full exemption list can be found here.
Are there Low Emission Zones in Europe?
There are over 200 cities across 15 countries operating LEZs in Europe. Towns and cities are regularly added to the list as the highlight on pollution is heightened so you should check for updated information on European Low Emission Zones before you travel.
How Cash For Cars can help you
If you are a regular visitor to or live within towns and cities where the LEZ applies and the owner of a vehicle with high emissions then why not consider selling it? Cash For Cars can give you a price for your vehicle, collect it and turn your vehicle into cash allowing you to purchase a low emission vehicle.